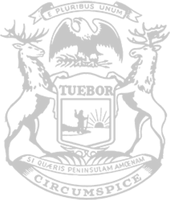 Reps. Borton, Cavitt, and Roth applaud DNR's decision to reject Camp Grayling expansion
Reps. Ken Borton, of Gaylord, Cam Cavitt, of Cheboygan, and John Roth, of Interlochen, today issued the following statement after the DNR announced they will not proceed with the proposed expansion at Camp Grayling:
"We applaud the decision made today by the state Department of Natural Resources (DNR) to reject the expansion of Camp Grayling.
"We carry a tremendous amount of respect for the military, and understand the need for continued development and training – but this simply wasn't the right location. The proposal, a 20-year lease of about 250 square miles of state-owned forest to the state Department of Military and Veterans Affairs, was disliked among locals for many reasons.
"Not long ago, we directly asked Gov. Whitmer and the DNR to carefully consider residential concerns of this massive expansion. As Northern Michigan legislators, we are proud to represent a region containing many of Michigan's finest natural resources. These are vital to the well-being of Michiganders, and the longevity of the environmental health of both Crawford County, and our state as a whole.
"On a nearly daily basis, our constituents shared with us their concerns about the ramifications of the expansion. We heard you loud and clear and fought hard to make sure the DNR did too. This decision will help protect our state's natural resources from pollution and destruction."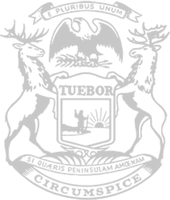 © 2009 - 2023 Michigan House Republicans. All Rights Reserved.
This site is protected by reCAPTCHA and the Google Privacy Policy and Terms of Service apply.