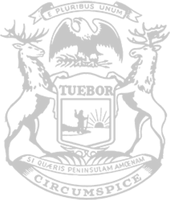 Reps. Beson, Glenn support crucial funding for law enforcement
RELEASE
|
November 10, 2021
State Reps. Timmy Beson and Annette Glenn, both members of the House Appropriations Committee, today backed a new plan to provide resources for law enforcement in Michigan, especially to support and recruit local police officers.
"We can't thank our police enough," said Beson, of Bangor Township. "They serve and protect us; they put themselves in danger to keep our communities safe. Law enforcement is no easy job, and our brave officers need our help. Our plan will give local police departments tools they need to hire and keep good officers, and to build relationships in the community. Mental health resources will support officers amid the many challenges they face. This plan will help the men and women who serve in Bay County and all of Michigan."
"Public safety is one of the most important responsibilities of our local governments, and we need to ensure that police departments in Bay and Midland counties have the staff and resources they need to protect us," said Glenn, of Midland. "This plan will help our communities by reinforcing our local police. Signing bonuses and training will help bring on new recruits, retention bonuses and mental health services will support current officers, and community policing initiatives will connect the police with their communities and strengthen relationships."
Using surplus funds from state revenue and federal COVID-19 relief, House Bill 5522 would provide a total of $250 million for training, recruitment, community outreach, equipment and other supports for police and corrections officers.
The nature of law enforcement work often places intense pressure on officers. The spending plan would allocate $7.5 million to support mental health programs for police, as well as first responders, on top of the $2.5 million for mental health support included in the regular budget Beson and Glenn helped approve earlier this year.
To help recruitment and retention efforts, $20 million would be provided to support signing and retention bonuses for public safety officers and first responders. Other efforts to bring on new officers would include $40 million to help pay for police academy training, $10 million for career exploration and job shadowing programs, and other funds for certification fees. The plan would also create a $57.5 million "Move to Michigan" incentive program to help recruit officers from other states to transition to local police departments in Michigan; the plan would ensure transferring officers would not lose existing retirement benefits.
Beson and Glenn also highlighted $10 million for community policing programs designed to build good relationships between officers and the people they serve. Another $10 million would pay for school resource officers to protect Michigan students. The plan would also help local police departments purchase equipment such as body cameras, communications technology and first responder bags.
Finally, the plan would provide $12 million for the Michigan Department of Corrections. The funds would go toward signing and retention bonuses, training, and an innovative pilot program for parole monitoring.
After an initial hearing today, the bill remains under consideration by the House Appropriations Committee.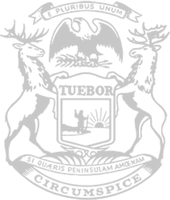 © 2009 - 2023 Michigan House Republicans. All Rights Reserved.
This site is protected by reCAPTCHA and the Google Privacy Policy and Terms of Service apply.