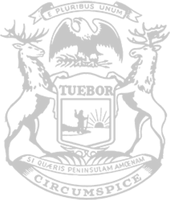 Reps. Alexander, Lightner to honor fallen MDOC officers during road naming dedication in Jackson
RELEASE
|
September 15, 2020
A pair of Jackson-area state legislators will host an upcoming road naming dedication event in honor of three fallen heroes.     
The event – headed up by state Reps. Julie Alexander and Sarah Lightner – will formally celebrate the dedication of roadways in honor of corrections officers Jack Budd and Josephine McCallum, along with Deputy Gate Keeper George Haight. The event will take place Monday, Sept. 21 at 1 p.m. on the Michigan Department of Transportation property located near 1900 Cooper St. in Jackson.
In late 2018, Gov. Rick Snyder signed into law Rep. Alexander's legislation which renamed a portion of I-94 in Jackson County after Budd and McCallum, who were both slain by prisoners at the State Prison of Southern Michigan in 1987.
Haight, a Civil War veteran, was the first Michigan Department of Corrections employee killed in the line of duty. On March 27, 1893, he was poisoned by an inmate at the Michigan State Prison in Jackson during an escape attempt. With a plan from Lightner signed into law earlier this year, a designated section of I-94 in Jackson County in honor of Haight will run from the intersection with Elm Avenue eastward to the intersection of Dettman Road.
"Deputy Haight's sacrifice illuminates the sacrifices our correction officers in Michigan have been making for almost 130 years," said Lightner, of Springport. "They are putting their lives on the line to keep residents and our communities throughout Michigan safe."
"It is my hope that individuals pause and reflect on the sacrifices that were made for our state by these courageous corrections officers," said Alexander, of Hanover. "We must continue to honor and respect the sacrifices our correctional officers, first responders and military members make every day they put on the uniform."    
Parking for the event is available along Second Street and Rosehill Road. There will also be limited parking at Jackson Precision Industries, Inc. For more information, please call Kelby Wallace at 517-643-1322 or Val Vail-Shirey in Rep. Alexander's office at 517-373-1795.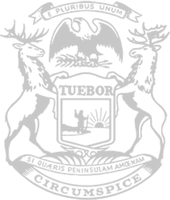 © 2009 - 2020 Michigan House Republicans. All Rights Reserved.
This site is protected by reCAPTCHA and the Google Privacy Policy and Terms of Service apply.