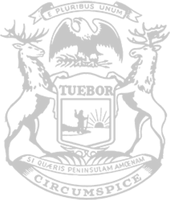 Representative Carra motions to bring Constitutional Carry to the House floor
The Founding Fathers were quite clear in how they viewed the common man owning firearms by using four words: Shall Not Be Infringed. Yet, our politicians and courts have completely abandoned this idea, favoring a sense of security over constitutional rights bestowed upon us by an almighty Creator.
Various states in recent months have begun to move in the right direction that Michigan must emulate. 25 states in the United States currently have constitutional carry laws in place, with Alabama, Ohio, Indiana, and Georgia enacting their laws this year alone. I know many Michiganders don't like losing to Ohio in football and I know they are even more upset when Ohio beats us to the table in preserving our rights.
The current state of the world is a dangerous one. As our society and government stray further and further from the Constitution, we must be able to protect ourselves from threats instead of finding ourselves defenseless when seconds will matter. It is because of this fact, and the lack of action I've seen on this important legislation, that I decided to act.
Today, I filed a motion to bring Constitutional Carry (House Bills 5364-5367) out of committee and to the House floor for a vote. These bills would generally allow an individual to carry a concealed pistol without a license.
This legislation protects Michiganders' fundamental and constitutionally protected right to bear arms while ensuring that law-abiding civilians are not restricted or financially burdened for carrying a pistol for their personal protection. By increasing the number of people legally carrying for self-defense, violent crimes will fall as criminals will realize that they can no longer prey on the defenseless.
The Michiganders of District 59 believe in the Bill of Rights and I am fulfilling my promise to the district that I will continue to uphold and protect their Constitutionally protected liberties by fighting for constitutional carry.
###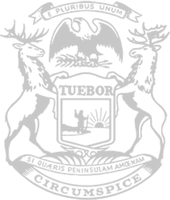 © 2009 - 2022 Michigan House Republicans. All Rights Reserved.
This site is protected by reCAPTCHA and the Google Privacy Policy and Terms of Service apply.