Rep. Zorn: New Lansing office open to serve residents of 34th House District
State Rep. Dale Zorn, R-Onsted, today announced his new Lansing office is open to serve the people of Lenawee County.
Zorn recently took office again as a state representative after serving Lenawee and Monroe counties in state Senate from 2015 to 2022. He previously served in the House from 2011 to 2014. He now represents the 34th House District following the redistricting process.
"It's an honor to continue serving the people who call Lenawee County home," Zorn said. "I have a great team working alongside me, and we're always happy to hear input and ideas from people in our community. We're also happy to help answer questions or offer assistance navigating state government."
Residents can contact Zorn's office by calling (517) 373-8808 or emailing [email protected]. Correspondence can also be addressed to Rep. Dale Zorn, N-798 House Office Building, P.O. Box 30014, Lansing, MI 48909.
Michigan's new 34th House District spans most of Lenawee County, including the cities of Adrian, Morenci, and Tecumseh; the villages of Addison, Blissfield, Cement City, Clayton, Clinton, and Onsted; and the townships of Clinton, Tecumseh, Raisin, Palmyra, Blissfield, Riga, Ogden, Franklin, Adrian, Madison, Fairfield, Cambridge, Rome, Dover, Seneca, Woodstock, Rollin, Hudson, and Medina.
###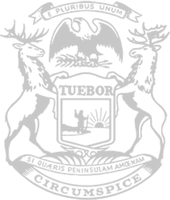 © 2009 - 2023 Michigan House Republicans. All Rights Reserved.
This site is protected by reCAPTCHA and the Google Privacy Policy and Terms of Service apply.