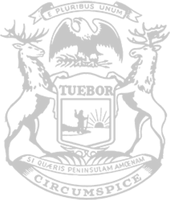 Rep. Yaroch will voluntarily take 10 percent pay cut, and wants more resources dedicated to fixing state's unemployment filing system
Rep. Jeff Yaroch of Richmond today announced he will voluntarily take a 10 percent pay cut due to the state budget repercussions of COVID-19, while also asking for more resources to be dedicated to fixing the state's broken unemployment filing system.

"I appreciate that Gov. Whitmer is giving 10 percent of her salary back to the state – in the spirit of shared sacrifice and unity, I am going to do the same thing," Yaroch said. "I think gestures are important, but I think most people want the Unemployment Insurance Agency fixed."

More than 1 million Michiganders have lost their jobs due to the closing of many businesses in response to the coronavirus. People who have lost their jobs are struggling to get through to the overwhelmed Unemployment Insurance Agency system – facing long delays in getting the benefits they need to feed their families and pay their bills.

Yaroch noted that the UIA is administered by the executive branch, not the federal government or the Legislature. The Legislature has appropriated funds to the Governor that she could use to ramp up UIA's capabilities, including improving the UIA website and call center.

"My staff and I have been absolutely flooded with calls and emails from constituents about problems with their unemployment claims," Yaroch said. "Some have been waiting for weeks with no benefits, and they are desperate and reaching out to us because they can't get answers from UIA. It is heartbreaking and unacceptable. It's time for the UIA director to either ramp up his department to help our residents or our Governor needs to get someone in there who can!"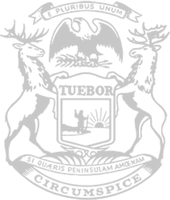 © 2009 - 2020 Michigan House Republicans. All Rights Reserved.
This site is protected by reCAPTCHA and the Google Privacy Policy and Terms of Service apply.