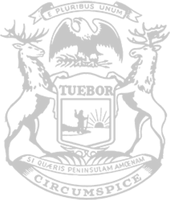 Rep. Yaroch spearheads plan to prevent misuse of civil asset forfeiture funds
RELEASE
|
September 2, 2020
State Rep. Jeff Yaroch has introduced a plan to ensure funds seized through the civil asset forfeiture process are properly reported and appropriated.
Yaroch, of Richmond, said current state law leaves too much room for public officials to misuse the funds seized through civil asset forfeiture. Civil asset forfeiture was established to ensure criminals do not profit from their crimes. Law enforcement is allowed to confiscate property – things like cash, homes and vehicles – believed to have been used in, or gained through, the commission of a crime. The entity can then keep or sell the property and use the proceeds for public safety purposes.
Earlier this year, the former Macomb County Prosecutor was charged with embezzling and misconduct, while in office, involving civil asset forfeiture funds. Other county employees were also charged.
"It is unfortunate that we need to clarify this further," Yaroch said, "but we have a duty to protect the public trust."
Yaroch's legislation, House Bills 5973-74, would clarify the procedure for handling civil asset forfeiture funds. It requires these funds to be processed the same as other revenue, which is through the treasurer of the local unit of government involved in the forfeiture, until they are appropriated by the entity with budgetary authority in the jurisdiction.
 The plan has been referred to the House Judiciary Committee for consideration.
###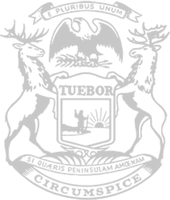 © 2009 - 2020 Michigan House Republicans. All Rights Reserved.
This site is protected by reCAPTCHA and the Google Privacy Policy and Terms of Service apply.