Rep. Yaroch schedules 'Listening Tour' dates for August
Rep. Jeff Yaroch of Richmond will host two 'Listening Tour' events in August.
The details:
–10 a.m. to 11 a.m. Wednesday, August 10th in the Ray Township Municipal Offices Meeting Room, located at 64255 Wolcott Road in Ray Township.
–7 p.m. to 8 p.m. Tuesday, August 23rd in the Clinton-Macomb Public Library (North Branch) Meeting Room, located at 54100 Broughton Road in Macomb Township.
"I schedule 'Listening Tour' events because I want to hear about what matters most to you and your family," Yaroch said. "It is an honor to be your voice at the State Capitol, and these sessions are an important part of that process."
Yaroch's office is reachable at [email protected] or (517) 373-0820.
###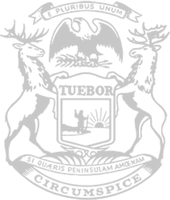 © 2009 - 2023 Michigan House Republicans. All Rights Reserved.
This site is protected by reCAPTCHA and the Google Privacy Policy and Terms of Service apply.