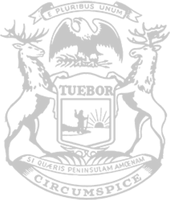 Rep. Yaroch: Michigan House approves resolution declaring January as Firefighter Cancer Awareness Month
The Michigan House this week approved Rep. Jeff Yaroch's resolution declaring January as Firefighter Cancer Awareness Month.
Yaroch, of Richmond, is a former firefighter and a prostate cancer survivor.
"When I started as a firefighter, I thought the main hazards of the job were falling through a floor, a wall coming down on me, getting trapped and running out of air, and getting burned," Yaroch said. "Later in my career I realized one of the greatest risks was the chemicals we deal with every day – PFAS in firefighting foam, diesel exhaust in the stations and unlike the smoke you see in Hollywood movies, smoke in real structure fires is a toxic soup of chemicals."
One year after Rep. Yaroch left his 27-year career as a firefighter to come to the Legislature, he was diagnosed with prostate cancer. Yaroch notes that he was lucky it was caught early, but not all his colleagues have been so fortunate.
"Early detection through routine screening is very important," Yaroch said. "I am hopeful this resolution raises awareness and prompts more people to action so we can help protect the firefighters who work so hard to protect us."
Firefighters have a 9 percent greater chance of being diagnosed with cancer and a 14 percent greater chance of dying from it compared to the general population, according to research by the Centers for Disease Control and National Institute for Occupational Health and Safety. Studies have found a direct correlation between the chemical exposure firefighters endure and their increased cancer risk. While many have fought cancer, Yaroch hopes to raise attention to the increased risk to firefighters.
"Every day, firefighters serve our great state selflessly – often working in toxic and hazardous conditions," Yaroch said. "This resolution honors their sacrifice by helping raise awareness about the risks associated with firefighting – including a higher risk for cancer."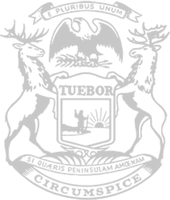 © 2009 - 2021 Michigan House Republicans. All Rights Reserved.
This site is protected by reCAPTCHA and the Google Privacy Policy and Terms of Service apply.