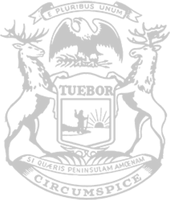 Rep. Yaroch: Michigan House approves bipartisan plan to lower prescription drug prices
Rep. Jeff Yaroch of Richmond this week voted 'yes' on measures designed to bring transparency to health care and prevent skyrocketing prescription drug prices in Michigan.
"It's long past due to bring transparency to drug pricing so consumers will not be taken advantage of when it comes to the prescriptions they need," Yaroch said after the Michigan House approved a bipartisan plan focused on making health care more affordable and accountable. "We know that many people are struggling to afford the medicine they need. They're being forced to make tough decisions in a cloud of secrecy in the healthcare world. It is time to put the customer back in the driver's seat when it comes to their health."
The House-approved measures would:
Help make drug pricing more transparent by allowing pharmacists to disclose the prices of comparable generic or name-brand drugs to anyone purchasing a medication.
Place a check on unregulated prescription middlemen, known as prescription benefit managers (PBMs), who negotiate drug availability based on their profitability and not to the benefit of the consumer as PBMs were originally intended for.
Take the mystery out of drug pricing by requiring drug companies to provide details of how their drugs are priced.
Require hospitals to publicly post the cost of procedures, so consumers know ahead of time instead finding out after the procedure is done.
Place strong limits on gifts from drug manufacturers to physicians, much like the limits placed on lobbyists giving gifts to legislators.
Prevent people with insulin-controlled diabetes from being price gouged for the insulin they must have to survive.
Ensure patients have access to oral chemo medications the same as they would have for IV chemo.
The legislation advances to the Senate for further consideration.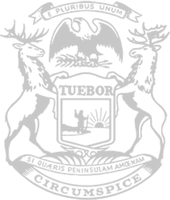 © 2009 - 2021 Michigan House Republicans. All Rights Reserved.
This site is protected by reCAPTCHA and the Google Privacy Policy and Terms of Service apply.