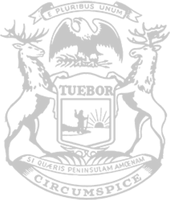 Rep. Yaroch: Legislature approves plan to help students, schools safely resume instruction
Rep. Jeff Yaroch of Richmond this week voted in support of an education restart plan prioritizing student health and local control as the 2020-21 academic year begins.

The plan approved by the House is headed to the governor for consideration.

"Everyone involved wants to do what's best for our students, educators, school employees and their families," Yaroch said. "That's why we worked hard on this plan to ensure bipartisan support on a very challenging issue during these trying times. This plan provides a good way forward for local districts to work within our communities and make decisions that are safe and sensible."

The legislation will allow local school districts to determine the best course of action regarding what they can offer their students and families – with flexibility to permit in-person, online, or hybrid instruction methods based on local needs and conditions. In-person attendance is not state-mandated, but it's strongly encouraged for grades K-5 when it can be done safely.
School boards will be required to reexamine and recertify how they are delivering instruction to students at their monthly board meetings for the duration of the 2020-21 school year so they can continue to adjust to this challenge.

"It is important to keep parents in the loop, to include regular feedback, and provide accountability," Yaroch said.
Benchmark assessments will provide detailed information to parents and teachers about where a student needs additional help to ensure they stay on track.

The Legislature already has approved a total of $583 million in federal Coronavirus Relief Funds to be dedicated to Michigan schools, including $350 per student across the board, ensuring schools have the resources they need. The funding includes more than $50 million to assist educators who have been flexible and innovative during the COVID-19 pandemic, and $18 million for safety measures and benchmark assessments.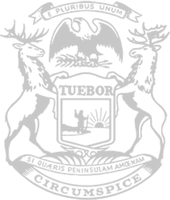 © 2009 - 2020 Michigan House Republicans. All Rights Reserved.
This site is protected by reCAPTCHA and the Google Privacy Policy and Terms of Service apply.