Rep. Yaroch: If Highland Park can't pay its water bills, maybe it's time for an emergency manager
Rep. Jeff Yaroch today said the City of Highland Park's inability or refusal to pay its water bills may be a signal it needs a state-appointed emergency manager.
Members of the Great Lakes Water Authority say Highland Park has not paid its bills related to the regional authority for several years. GLWA says this action has unfairly raised water and sewer bills for residents in other member communities, including Macomb County. The member communities that pay their bills have asked for the state to get involved and resolve the dispute.
"They're asking for the state to step in – the tool the state has is the emergency manager law," said Yaroch, of Richmond. "If Highland Park can't pay its water bills, clearly the city is having trouble governing itself. If the state just steps in and pays their bills, it is simply using a Band-Aid to cover their structural problems – that's not fair to those who do pay their bills."
Highland Park was previously under emergency managers from 2001-09.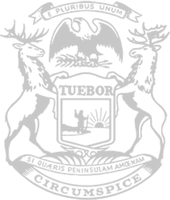 © 2009 - 2023 Michigan House Republicans. All Rights Reserved.
This site is protected by reCAPTCHA and the Google Privacy Policy and Terms of Service apply.