Rep. Jeff Yaroch with Richmond Volunteer Fire Chief Curtis Spens at the state Capitol in Lansing.
Rep. Yaroch honors fallen first responder, hosts fire chief for 9/11 event at Michigan Capitol
RELEASE
|
September 10, 2021
Rep. Jeff Yaroch of Richmond this week honored a fallen first responder and hosted a fire chief at a special ceremony at the Michigan Capitol.
Yaroch honored Jeffrey Brozich, a Madison Heights Fire Department Captain who died of a heart attack while on duty in March. Brozich lived in Macomb.
Yaroch invited Chief Curtis Spens, of the Richmond Volunteer Fire Department, to the event at the Capitol.
The ceremony marks the 20th anniversary of the Sept. 11, 2001 terrorist attacks on the United States, honors those lost that day and those lost since then.
"As a paramedic and former firefighter, this solemn ceremony is of special significance," Yaroch said. "We're coming together to honor those who made the ultimate sacrifice on 9/11, and those who continue to serve. We were knocked down on 9/11, but we came together as Americans on 9/12. It is my hope that we never forget 9/11 and we return to treating each other the way we did on 9/12."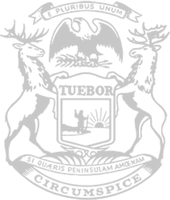 © 2009 - 2023 Michigan House Republicans. All Rights Reserved.
This site is protected by reCAPTCHA and the Google Privacy Policy and Terms of Service apply.