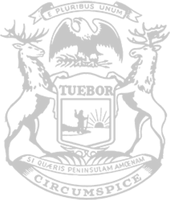 Rep. Yaroch calls for federal investigation into Michigan's nursing home COVID decisions; seeks end to governor's 'hush money' deals
Rep. Jeff Yaroch of Richmond is continuing his fight to protect public health and uncover why so many Michigan nursing home residents have died of COVID-19.
Yaroch, of Richmond, is asking Acting U.S. Attorney General Monty Wilkinson to investigate Gov. Gretchen Whitmer's policies that allowed patients who tested positive for COVID-19 to be housed under the same roof with healthy nursing home residents. Yaroch is also seeking public disclosure of why former Department of Health and Human Services Director Robert Gordon would require a $155,500 separation agreement, which included a confidentiality clause prohibiting him from talking about the reasons behind his recent and sudden departure. Additionally, Yaroch said new leadership is needed for the agency responsible for nursing home inspections in Michigan.
About one-third of Michigan's total COVID-19 deaths have been attributed to nursing home residents.
"This administration failed to protect some of our state's most vulnerable residents from the deadliest virus in recent history," Yaroch said. "And these hush money separation agreements make it seem like they're trying to cover up how decisions were made, who made them, and if anyone spoke up against them.
"Our Governor needs to be transparent about what happened here. Based on what we can tell, it appears regulators may have not been sounding the alarm about the state's earlier policies. It's a failure from top to bottom, and the people of Michigan deserve answers – and changes to make sure it never happens again."
Yaroch joined many of his Michigan House Republican colleagues recently in sending a letter to Wilkinson. The letter requests a "full investigation" into the Whitmer administration's "handling of COVID-19 mitigation within Michigan's long-term care facilities, data being used to craft decisions and adherence to CDC/CMS guidelines while policy has been implemented."
Yaroch – chair of the House Appropriations Subcommittee on Licensing and Regulatory Affairs — said he will support efforts to ban or restrict gag orders in severance packages for Michigan state government department heads within the next state budget.
Yaroch also reiterated that a change of leadership is needed at the state's Bureau of Community and Health Systems, which is tasked with investigating and regulating nursing homes in Michigan. In one of Yaroch's recent committee hearings, Director Larry Horvath failed to answer whether he provided a position on the governor's nursing homes policies that were in place earlier last year and could not even answer what the policies were.
"It appears that the people who should have stood up to power, didn't," Yaroch said. "Did we lose lives because of it?"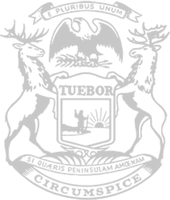 © 2009 - 2021 Michigan House Republicans. All Rights Reserved.
This site is protected by reCAPTCHA and the Google Privacy Policy and Terms of Service apply.