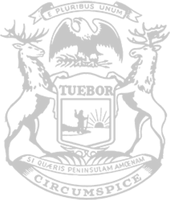 Rep. Wozniak working to protect nursing home residents from avoidable COVID-19 exposure
Legislator votes to prohibit reckless and dangerous policy from governor
State Rep. Douglas Wozniak, of Shelby Township, today helped advance a plan which corrects a decision from the governor that has made vulnerable Michigan residents even more so.
Senate Bill 956 would put an end to Gov. Gretchen Whitmer's current policy of placing COVID-19 patients into long-term care facilities – under the same roof as healthy, uninfected residents. Instead, they must be placed in a physically separate facility that is exclusively dedicated to COVID-19 patient care. If a nursing home does not have a separate facility, a patient must be placed in another dedicated structure or field hospital until they have recovered.
Nearly 2,000 nursing home residents have died from COVID-19 since cases first arose in Michigan, representing at least 30 percent of COVID-19 deaths statewide.
"We needed to take a stand for our seniors who have been put in this position by the governor's senseless decisions," said Wozniak, noting other states such as New York which employed similar COVID-19 policy have since reversed course. "This is a better approach going forward and I am pleased the Legislature came together to send a powerful message that the administration is putting our seniors in danger by operating this way."
The legislation requires the state's Department of Health and Human Services (DHHS), along with the Department of Licensing and Regulatory Affairs, to complete an evaluation and report of current policies regarding COVID-19 patients and nursing homes by Aug. 15.
The plan also tasks DHHS with developing a new plan by Sept. 1 which creates at least one dedicated regional facility within each of the state's eight health regions for use as COVID-19 patient centers. The placement of individuals with COVID-19 in any long-term care facility when the facility doesn't have a separate, dedicated building for patients to be properly quarantined and cared for would be prohibited.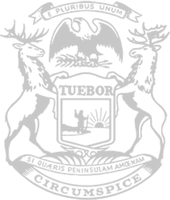 © 2009 - 2021 Michigan House Republicans. All Rights Reserved.
This site is protected by reCAPTCHA and the Google Privacy Policy and Terms of Service apply.