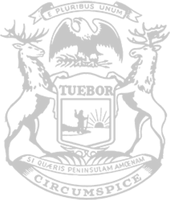 Rep. Wozniak seeking infrastructure funds to protect Lake St. Clair from sewage
Rep. Doug Wozniak today introduced a resolution calling on Congress to allow infrastructure funding being proposed by Congress to be used for combined sewer system separation to prevent overflows into Lake St. Clair and other surface waters and tributaries. Congress is currently considering a $2.3 trillion plan to repair and improve the nation's infrastructure in areas such as roads, bridges and public transportation, and Wozniak believes that the benefit derived from improving our basic sewer and water infrastructure to our economy, communities and natural assets are of equal weight and importance.
Sewer overflows due to aging and outdated wastewater systems occur hundreds of times annually. In 2019, Michigan saw more than 750 sewer overflows that discharged more than 3 billion gallons of raw untreated sewage into Michigan's lakes, rivers and streams. Exposure to this type of overflow endangers the public by putting them at risk of illness as well as the environment by depleting oxygen and feeding harmful algae blooms that negatively affect wildlife.
"As a state that prides itself on its great lakes, we are certainly failing Michiganders the longer we allow this issue to go unaddressed," said Rep. Wozniak. "Michigan's Lake St. Clair is our region's largest source of drinking water, as well as a great recreational asset and tourism draw, but it has seen its water polluted with more than 60 million gallons of sewage overflow in just one weekend. We need to protect the lake, its visitors, and wildlife inhabitants by funding solutions that have already been identified."
Macomb County Public Works Commissioner Candice Miller has been seeking additional funding from the State, for years to address some of these issues, but has been largely rebuffed. She has also sought to have other upstream communities and counties to make improvements to their systems to prevent overflows that impact downstream Macomb County and the lake, but has met with resistance that is largely based on the significant cost of such infrastructure improvements. Now that there is a very large amount of one-time proposed infrastructure funding from the federal government, Michigan and other states should be allowed to take advantage of it to make these expensive changes to improve our waters for everyone.
Wozniak has written to Michigan Speaker of the House Jason Wentworth and Appropriations Chair Thomas Albert asking the state also consider incentivizing the use of such federal funding for use by local and county governments for this purpose.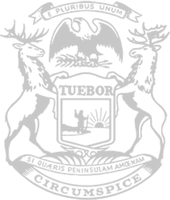 © 2009 - 2021 Michigan House Republicans. All Rights Reserved.
This site is protected by reCAPTCHA and the Google Privacy Policy and Terms of Service apply.