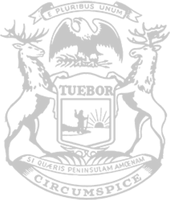 Rep. Wozniak presses former state health director on conditions of $155,000 severance package
State Rep. Doug Wozniak today joined his fellow members of the House Oversight Committee in questioning former Michigan Department of Health and Human Services (MDHHS) director Robert Gordon on the conditions of the severance agreement presented to him by Gov. Gretchen Whitmer. Gordon accepted the $155,000 payment earlier this year, which included a gag clause.
Throughout the committee hearing, it was revealed that the severance agreement accepted by Gordon may be in direct violation of the Michigan Constitution. Article 11 Section 3 of the state Constitution references rules about additional compensation for state officers, noting compensation is only allowed if the officer is currently employed by the office. When he accepted the terms of the arrangement, Gordon had already resigned from his position.
"The governor has failed Michiganders by first shrouding this issue in secrecy and then acting as if this was routine business the state does all the time," said Rep. Wozniak. "Upholding the Constitution is the responsibility of all branches of government, and it seems as though this severance package was quite possibly in violation of the state Constitution."
Severance contracts are rare in the public sector and are most frequently agreed to when an employee has a legal claim against the employer. The payment is agreed upon in exchange for the employee's legal discretion. When asked, Gordon made it clear that he never threatened the governor's office with a lawsuit and had no intention of doing so in the future.
"Given that these types of arrangements are most commonly made when an employee threatens legal action against their employer, I'm left wondering why Governor Whitmer went ahead with this deal since Director Gordon himself testified that he did not intend to pursue legal action," said Rep. Wozniak. "Both his salary and the $155,000 severance payment he received were funded on the taxpayers' dime, and now taxpayers are left wondering why Gordon received this very generous payment."
When asked if he thought this arrangement was beneficial in any way to taxpayers, Gordon noted that he was told the agreement was typical procedure and blankly stated he would not apologize for his public service.
"Taxpayers deserve more from those who make high-level policy decisions and create laws," said Rep. Wozniak. "We are stewards of state resources and we have a responsibility to use them sensibly. I am committed to ensuring that state government uses the people's money appropriately."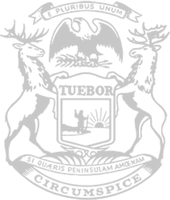 © 2009 - 2022 Michigan House Republicans. All Rights Reserved.
This site is protected by reCAPTCHA and the Google Privacy Policy and Terms of Service apply.