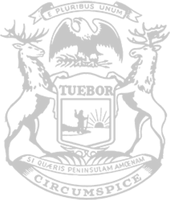 Rep. Whiteford's Health and Human Services budget plan heads to governor for expected signature
State Rep. Mary Whiteford, vice chair of the House Appropriations Committee, today announced the Legislature has approved the finalized fiscal year 2023 budget, including the Department of Health and Human Services budget proposal she spearheaded as chair of the DHHS budget subcommittee.
The DHHS budget represents almost 50 percent of the entire state budget. The funding helps families and individuals meet financial, medical and social service needs. The department was created through the merger of the Community Health and Human Services departments in 2015.
Whiteford's plan dedicates funding to critical health issues facing Michigan's most vulnerable residents. Whiteford, a registered nurse, said she worked carefully to use taxpayer dollars wisely to create positive change in the areas with the most need.
"This plan reflects bipartisan priorities that provide necessary services to Michigan's most vulnerable residents, from children in foster care and mothers in need of pre and postnatal care, to human trafficking survivors and students in need of mental health support," Whiteford said. "These investments will make for a healthier Michigan not only in the coming fiscal year, but for years to come."
The lawmaker said the budget's investment in mental and behavioral health care has been five years in the making and is "the most comprehensive plan" the state has ever had. The plan reflects information gathered from citizens and stakeholders by different legislative work groups that took place during Whiteford's three terms in office, including the Adoption and Foster Care Task Force, the C.A.R.E.S. Mental Health Task Force, the School Safety Task Force, and more.
Whiteford has been passionate about making positive change in the state's mental health care system. Within the plan approved today, a total of $331,750,000 is invested in mental health care, including support for first responders, Community Mental Health, school-based care, crisis stabilization units, addiction support, foster care, helping kids with autism, and more.
"It's truly the most comprehensive investment in behavioral health that the state has ever seen," Whiteford said. "Mental health care is more accessible to the people of Michigan than ever before and will continue to improve for years to come thanks to this plan."
Other priorities in the budget include support for survivors of human trafficking, money to combat and prevent abuse, neglect and exploitation of children and vulnerable adults, substance abuse services, senior services, nutrition programs, and bolster funding for existing public health programs while continuing to fund Medicaid.
The plan received overwhelming, bipartisan support and now moves to the governor's office for expected signature.
###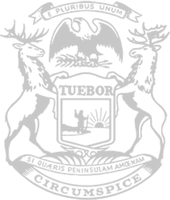 © 2009 - 2023 Michigan House Republicans. All Rights Reserved.
This site is protected by reCAPTCHA and the Google Privacy Policy and Terms of Service apply.