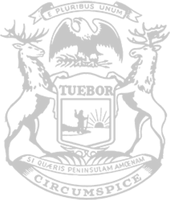 Rep. Whiteford to dedicate first subcommittee meeting to testimony from human trafficking survivors
State Rep. Mary Whiteford, who was selected today to serve a second term as chair of the House Appropriations Subcommittee on Health and Human Services, announced the first committee meeting will be spent hearing from human trafficking survivors.
"Human trafficking is one of the fastest-growing crimes in the world," Whiteford said. "Vulnerable women, children and men are being exploited right here in our own Michigan communities. We must raise awareness about this unconscionable crime and work together as legislators to put an end to it."
The subcommittee's first meeting will take place Wednesday, Jan. 27 at 11 a.m. in the Capitol Building's Appropriations Room.
Throughout her legislative service, Whiteford has dedicated herself to eradicating human trafficking, supporting survivors, and increasing penalties for traffickers. In addition to introducing legislation last term, she also hosted Human Trafficking Awareness Day at the state Capitol on Jan. 9, 2020 and represented Michigan at a White House human trafficking summit later that same month.
"There is much more to be done," Whiteford said. "We have an opportunity to make a difference in the lives of hundreds of people currently enslaved by Michigan's human trafficking industry. I look forward to continuing our efforts to put an end to this heinous and heartbreaking practice of enslaving innocent people and doing what we can to help survivors readjust to regular life."
Whiteford also announced Rep. Abdullah Hammoud, of Dearborn, will serve as the subcommittee's minority vice chair. Hammoud said he shares Whiteford's passion for raising awareness and is already working with her to develop soon-to-be-announced bipartisan legislation to combat the issue. "I am eager to partner with Rep. Whiteford to bring forward solutions to address issues of human trafficking," Hammoud said. "The committee hearing will be vital as it provides legislators an opportunity to listen and learn from survivors of human trafficking on what we can do to help."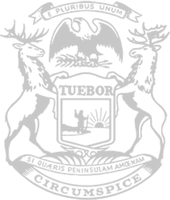 © 2009 - 2021 Michigan House Republicans. All Rights Reserved.
This site is protected by reCAPTCHA and the Google Privacy Policy and Terms of Service apply.