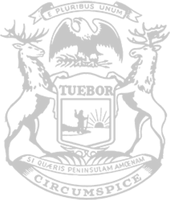 Rep. Whiteford testifies in support of her bipartisan plan to combat opioid crisis
Opioid Opt-Out plan would give patients choices, control
State Rep. Mary Whiteford, of Casco Township, today delivered testimony before the House Health Policy Committee in support of her plan to ensure health care providers offer patients an opportunity to avoid being offered, prescribed or administered opioids.
Whiteford's measure is part of a bipartisan package of bills designed to further combat Michigan's growing opioid epidemic.
"It's not a Republican issue, it's not a Democrat issues, it's an issue for all of Michigan," Whiteford said. "I'm so proud of the bipartisan support that this legislation has. We all agree – Michigan's opioid crisis needs to be tackled at ground zero."
House Bills 5261-5264 require health care providers and insurers to make non-opioid directive forms available upon plan enrollment. Non-opioid forms not only allow patients to make their own medical decisions, but also bring patient awareness to alternative options to prevent initial exposure to opioids.
"There are other options for pain management and patients need to know that," said Whiteford, a registered nurse. "Over-prescription of opioids from health care providers is to blame for the opioid crisis. This small step will make a big difference in the lives of patients who are predisposed to addiction."
Whiteford has been passionate about fighting the opioid crisis for years. As vice chair of the House Appropriations Committee and chair of the Health and Human Services Appropriations Subcommittee this term, Whiteford ensured continued funding for the state's opioid epidemic response in the coming budget year. In the 2020 budget year, she prioritized $30 million for unmet opioid substance abuse treatment and prevention needs.
As a member of the House Mental Health Task Force in 2018, Whiteford joined the task force in recommending legislation requiring drug overdose training for peace officers, medical first responders and paramedics to combat the exponential growth in instances of opioid overdose.
The Opioid Opt-Out plan remains under consideration by the House Health Policy Committee.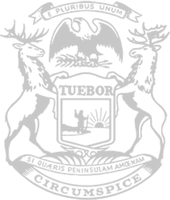 © 2009 - 2022 Michigan House Republicans. All Rights Reserved.
This site is protected by reCAPTCHA and the Google Privacy Policy and Terms of Service apply.