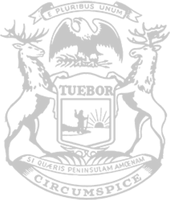 Rep. Whiteford: State budget plan contains language protecting personal freedoms
RELEASE
|
September 24, 2021
Plan would prohibit vaccine database, state vaccine mandates
State Rep. Mary Whiteford, of Casco Township, announced the state budget for the fiscal year beginning Oct. 1 that received final approval from the Legislature on Wednesday includes measures to protect personal freedoms related to vaccination and limit overreach from local health officers.
Whiteford, who serves as vice chair of the House Appropriations Committee, said she was proud to vote for the plan that allows religious and medical exemptions for vaccinations and prevents the state from enforcing a vaccine mandate. The plan also prevents state funds from being used to create a vaccine database.
Student mask mandates would be left up to local school boards under the plan, rather than unelected bureaucrats within the state's Department of Health and Human Services or district health departments.
"This plan protects the people of Michigan from government overreach into their private health decisions," Whiteford said. "People should be able to make their own personal health decisions and parents should be the ones to decide whether their children should wear masks. By prohibiting vaccine passports and limiting the powers of local health officers, we are ensuring those rights in state law."
Language in the budget plan also requires enhanced reporting requirements for emergency orders issued by the administration. The Michigan Department of Health and Human Services will be required to develop reports related to emergency orders involving an epidemic issued during that fiscal year, and the report must include an explanation of the scope of the epidemic and a description of each area of the state that is determined to be threatened by the epidemic.
The budget plan received overwhelming bipartisan support and advanced to the governor for her consideration.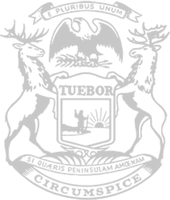 © 2009 - 2022 Michigan House Republicans. All Rights Reserved.
This site is protected by reCAPTCHA and the Google Privacy Policy and Terms of Service apply.