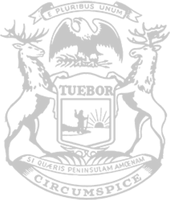 Rep. Whiteford nominated representative of the year, celebrates fifth year with perfect voting record
State Rep. Mary Whiteford has been nominated as the 2021 House Member of the Year by MIRS News for the third straight year.
Whiteford, a registered nurse from Casco Township, is now in the final year of her term as state representative. She began 2021 by calling on Gov. Gretchen Whitmer to accelerate vaccine distribution and has been an advocate against mask mandates in schools.
"It's an honor to be recognized for my efforts as I work hard to represent our Southwest Michigan values and the priorities of the people of Allegan County," Whiteford said. "They sent me here to do just that and I don't take the trust they have placed in me for granted."
In 2021, Whiteford had four bills signed into law, including one that gives rural areas easier access to anesthesia services and another expanding the Michigan Crisis and Access Line for those in need of mental health help.
She also serves as vice chair of the House Appropriations Committee and chair of the Subcommittee on Health and Human Services. She fought to ensure the budget focused on the state's most vulnerable citizens, including victims of human trafficking, children in foster care, seniors, and more.
In 2021, Whiteford celebrated her fifth consecutive year with a perfect attendance and voting record in the Michigan House.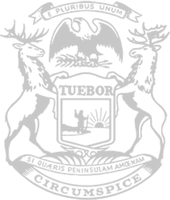 © 2009 - 2022 Michigan House Republicans. All Rights Reserved.
This site is protected by reCAPTCHA and the Google Privacy Policy and Terms of Service apply.