Rep. Whiteford nominated legislator of the year by Capitol news organization
RELEASE
|
December 27, 2022
Legislator recognized by MIRS as she completes final term
State Rep. Mary Whiteford, of Casco Township, has been nominated for House Legislator of the Year by Michigan Information and Research Service (MIRS), an independent news outlet that provides nonpartisan coverage of Michigan's legislature, executive branch and state departments.
This year marks the legislator's third consecutive nomination from the organization. Whiteford received the nomination because of her public act that prioritizes keeping kids who are in the foster system with a relative or close family friend, when possible, rather than placing them with a foster care provider. The nomination also cited her public act that allows community-based organizations to distribute opioid overdose reversal drugs in the same way a pharmacist would.
"I am honored to be recognized by this esteemed organization for my work advocating for vulnerable Michigan residents," said Whiteford, chair of the House Appropriations Committee. "I came to Lansing as a registered nurse and a mom on a mission to be a voice for the voiceless and fight for policy changes that I knew needed to be made. I thank the people of Allegan County for giving me that opportunity by putting their trust in me as their advocate for seven years. It has been a privilege to serve you."
Whiteford chaired the Health and Human Services Budget Committee for two terms. In the current budget year, she secured $325 million in children's mental health investments, including psychiatric beds throughout the state and support for children in foster care and child trafficking survivors. She also secured funding for a crisis stabilization unit in Allegan County.
Since taking office in 2016, Whiteford has had 27 bills signed into law, including one establishing Michigan's mental health crisis hotline, which can be accessed by dialing 9-8-8.
PHOTO INFORMATION: Rep. Mary Whiteford delivers her farewell address on the House floor on Dec. 7.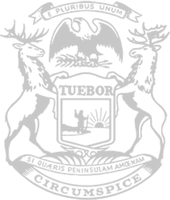 © 2009 - 2023 Michigan House Republicans. All Rights Reserved.
This site is protected by reCAPTCHA and the Google Privacy Policy and Terms of Service apply.