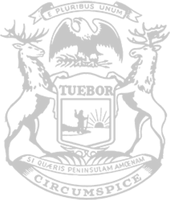 Rep. Whiteford measure to establish crisis stabilization units signed into law
State Rep. Mary Whiteford's plan providing patients with a short-term alternative to psychiatric hospital is now law.  
The new law establishes crisis stabilization units, which are small inpatient facilities that provide care for people during a mental health crisis.  
Currently, individuals experiencing mental health crises often end up being sent to an emergency room or jail and do not receive the help they need, leading to further issues. This new law creates a place for people in crisis to be assessed for the best treatment. 
"Emergency rooms aren't the right place for individuals experiencing a mental health crisis, and a jail cell only serves to make matters worse," said Whiteford, of Casco Township. "Crisis stabilization units conduct prompt assessments to stabilize patients and determine the appropriate level of care they need." 
Whiteford also said the units will provide prescreening or clinical services designed to prevent a behavioral health crisis or reduce acute symptoms on an immediate, intensive and timely basis. 
The law will require the Michigan Department of Health and Human Services to establish minimum standards and requirements for a certified crisis stabilization unit, including:  
A standard requiring the capacity to carry out emergency receiving and evaluating functions. 
Standards requiring implementation of voluntary and involuntary admission. 
A prohibition from holding itself out as a hospital or from billing for hospital or inpatient services. 
Standards regarding maximum length of stay. 
Standards of billing. 
Physician and nursing standards, including staff to client ratios. 
Safety and emergency protocols. 
Pharmacy services and the administration of medications. 
Standards for reporting to the department. 
Standards for a complaint process. 

Whiteford's House Bill 5832 was the final bill signed during the 100th Legislature.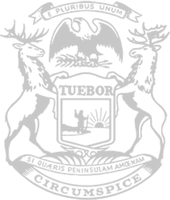 © 2009 - 2021 Michigan House Republicans. All Rights Reserved.
This site is protected by reCAPTCHA and the Google Privacy Policy and Terms of Service apply.