Rep. Whiteford leads bipartisan effort to enhance behavioral health services in Michigan
Plan would reduce administrative costs, take patient-centered approach
State Rep. Mary Whiteford today introduced a transformative plan to modernize Michigan's behavioral health system and offer improved services for residents with mental health challenges, substance use disorders, and intellectual or developmental disabilities.
The comprehensive bipartisan plan would redesign the state's behavioral health system to take a more person-centered approach.
"We've put a tremendous amount of thought and research into this to come up with a plan that will fix our broken behavioral health system and truly transform the level of service we offer to our vulnerable residents," said Whiteford, a registered nurse who serves as chair of the House's Health and Human Services budget subcommittee. "This plan will strengthen the system by improving access to services, increasing the quality of care, and reining in administrative costs."
House Bills 4925-29 would replace the state's 10 public Prepaid Inpatient Health Plans (PIHPs) with a single public or nonprofit administrative services organization and empower the Michigan Department of Health and Human Services to develop, implement and oversee the core functions of the system. This will eliminate the unnecessary and costly managed care administrative structure and boost accountability by adding public oversight.
"Michigan will save an estimated $300 million in administrative costs by making this change," Whiteford said. "These savings will go directly to provide more services to our neighbors, family and friends in need of behavioral health care."
Michigan's current administrative costs are 6 to 12 percent for its PIHPs and 16 percent for its Medicaid health plans. Other states that have implemented a model similar to the one Whiteford is putting forth have reported administrative costs of roughly 3 to 4 percent. By implementing the new model, Whiteford said Michigan will ensure that the $3 billion public behavioral health system prioritizes people and those who care directly for them.
"Other states that have moved to this structure have seen remarkable results," Whiteford said. "They're experiencing increased access to vital services to help each person have their own best life. They've also found that there are more open doors for people in need of crisis and addiction services."
The plan has been referred to the House Health Policy Committee for consideration.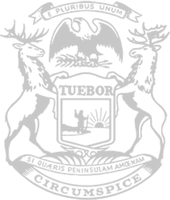 © 2009 - 2023 Michigan House Republicans. All Rights Reserved.
This site is protected by reCAPTCHA and the Google Privacy Policy and Terms of Service apply.