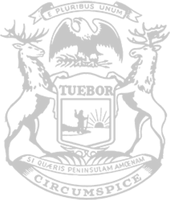 Rep. Whiteford: Gov. Whitmer must fix COVID data collection, reporting
State Rep. Mary Whiteford today called on Gov. Gretchen Whitmer to address her administration's broken methods of COVID-19 hospitalization data collection and reporting.
Whiteford said a recent change in how the state of Michigan reports the number of COVID-positive patients occupying hospital beds undermines the last five months of data that has shaped Whitmer's overreaching executive orders and her supervision of hospital and nursing home protocols.
In early August, Michigan's Department of Health and Human Services mandated hospitals begin reporting their daily patient counts for both confirmed COVID-19 cases and suspected ones. Whiteford said the newly combined number tilts all previous data about hospitalizations, rendering the data unusable for comparison purposes over time.
On Aug. 3, the last day that confirmed cases alone were counted, there were 460 people hospitalized for the virus. By Aug. 14, the new combined number of confirmed and suspected cases was 675, appearing as a 46 percent increase in hospitalizations in a mere 11 days.
"That sounds staggering, but in reality, it is entirely deceitful," said Whiteford, who chairs the House Health and Human Services Appropriations Subcommittee. "The people of Michigan, the Legislature, and our state's health care industry need to see an accurate portrayal of the data. They must separate figures – one for cases, and one for suspected cases.
"If the governor wants to base her unilateral rule making on supposed data, she can't skew the numbers. That's not how science works."
Whiteford is a registered nurse and insists that the governor correct her administration's blunder in data collection immediately.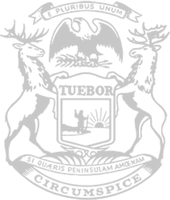 © 2009 - 2021 Michigan House Republicans. All Rights Reserved.
This site is protected by reCAPTCHA and the Google Privacy Policy and Terms of Service apply.