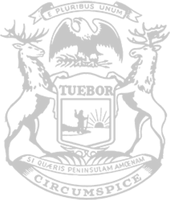 Rep. Whiteford delivers budget presentation to health and human services budget subcommittee
State Rep. Mary Whiteford today delivered a presentation on the committee's finalized budget proposal during a meeting of the House Appropriations Subcommittee on Health and Human Services.
The committee chair's presentation focused on four major areas of the budget:
Child welfare. The plan includes a massive increase in funding for foster care workers, true champions who work directly with the children in their care. It includes measures to simplify the licensing process for foster parents and requires DHHS to report to the Legislature about its efforts and recommendations. The proposed plan establishes a kinship advisory board to support family members like grandparents who are caring for children who have been removed from their parents.
The budget includes additional compensation funding to ensure every child in the welfare system has a champion, from health care, foster care and legal representation. Under her plan, caseworkers could utilize gift cards to provide emergency funds to foster children in need of urgent items such as a meal.
Also included is an alternative pregnancy and parenting support program to ensure mothers know all their options.
Behavioral health. Early access and early intervention continue to be a priority. Funding is included to continue the implementation of the Michigan Crisis and Access Line, expand health homes for behavioral health and opiate treatments, and establish Community Behavioral Health Centers. The budget continues funding for the Autism Navigator and the state's opioid epidemic response. Funds have also been prioritized to increase the number of psychiatric nurse practitioners in Michigan.
Senior services. The measure prioritizes funding for home-based services so that our vulnerable senior citizens have the option to be cared for at home, instead of a nursing home. In addition to funding for Medicaid services, the House plan also includes funding for grants for Michigan senior citizen centers.
Support for human trafficking survivors. The plan includes $500,000 to establish a grant program to increase the number of homes across our state for survivors of human trafficking. These homes will follow proven standards and include full wrap around services as each person heals from their traumas and moves into independence. This plan is the culmination of hours of meetings with the DHHS, FBI agents, directors of current homes and survivors. This investment will leverage $3-5 million of federal Victims of Crime Act funds.
Whiteford said the changes brought forth in the budget were inspired by various workgroups involving many House members from across the state and bringing unique perspectives to the table. She also worked with experts in foster care and human trafficking from across the state who provided recommendations.
"This budget is about helping the most vulnerable people in our state: children, seniors, victims, and those with disabilities and behavioral health issues with common-sense solutions," said Whiteford, a registered nurse. "Countless hours of time, hard work and careful thought and consideration went into this plan and I am proud of what we've produced."
The plan now moves to be considered by the full House Appropriations Committee.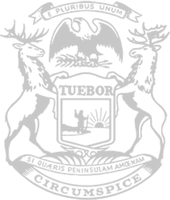 © 2009 - 2021 Michigan House Republicans. All Rights Reserved.
This site is protected by reCAPTCHA and the Google Privacy Policy and Terms of Service apply.