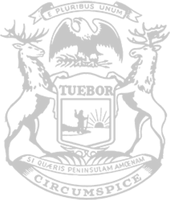 Rep. Whiteford continues fight against opioid epidemic
Lifesaving legislation is now state law
State Rep. Mary Whiteford (R-Casco Township) today announced her plan to make opioid overdose treatment more accessible is now law.
Whiteford, a registered nurse, said opioid abuse is an ever-increasing cause of death in Michigan and access to opioid antagonists can help prevent an individual from succumbing to an overdose.
"We must further increase access to naloxone, an opioid reversal agent that has the power to save lives during an overdose," Whiteford said. "People suffering from opioid dependence are sons, daughters, brothers, sisters, moms, dads and friends. They deserve a second chance at recovery."
In 2015, Michigan law enforcement officers were permitted for the first time to carry and utilize the life-saving opioid antagonist. Then, the drug was made available to the general public through pharmacists.
Whiteford's plan will now allow community organizations – such as senior centers, after school programs, or community engagement activities – to obtain naloxone and keep it on hand, allowing staff to administer opioid antagonists urgently to individuals in need.
House Bill 5166 is now Public Act 176 of 2022. This is the second law combatting the opioid epidemic that Whiteford has authored this year. In March, her plan to ensure all patients are given the opportunity to opt out of being offered, prescribed or administered opioids from health care providers became state law.
Whiteford has been passionate about opioid abuse prevention and treatment throughout her three terms in office. As vice chair of the House Appropriations Committee and chair of the Health and Human Services Appropriations Subcommittee this term, Whiteford ensured continued funding for the state's opioid epidemic response in the coming budget year and in 2020 she prioritized $30 million for unmet opioid substance abuse treatment and prevention needs.
As a member of the House Mental Health Task Force in 2018, Whiteford helped create legislative recommendations requiring drug overdose training for peace officers, medical first responders and paramedics to combat the exponential growth in instances of opioid overdose.
###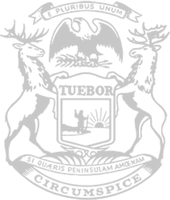 © 2009 - 2023 Michigan House Republicans. All Rights Reserved.
This site is protected by reCAPTCHA and the Google Privacy Policy and Terms of Service apply.