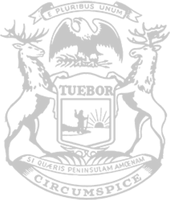 Rep. Whiteford: Bipartisan laws will improve state information technology systems for Michigan residents, taxpayers
Rep. Mary Whiteford's bipartisan initiative to help prevent cost overruns and inefficiencies hindering state of Michigan information technology projects has been signed into state law.
The measures developed from a five-member Information Technology Task Force – including Whiteford – appointed in 2019 by Michigan House Appropriations Chair Shane Hernandez.
"State IT systems affect lives across Michigan every single day in many ways – from protecting vulnerable children to driver's license renewals, and from unemployment benefits to permits for business operations," said Whiteford, of Casco Township. "Michigan families and taxpayers count on these services to work properly and efficiently. These new laws are an important step in the right direction."
Whiteford's measure – House Bill 5493, now Public Act 180 of 2020 – would require the state department managing IT projects to provide more detailed information to the state Legislature on a quarterly basis. Whiteford said this will improve oversight and transparency.
Other measures signed into law by Gov. Whitmer last week require the Department of Technology, Management and Budget to develop a better, more uniform process for monitoring informational technology projects – helping standardize accounting practices and terminology for projects across state government.
The new laws also will provide the state's Auditor General with important information for when it reviews state IT projects. Earlier this month, another piece of the package was signed into law that will require all state IT contracts to include provisions holding contractors accountable in cases where they fail to deliver on contractual obligations related to project completion and performance.
"Unfortunately, there's a history with state government IT systems that cost more than they should while still delivering poor service – including with the Unemployment Insurance Agency and the Secretary of State," Whiteford. "The commonsense solutions we are putting into place will help turn that around."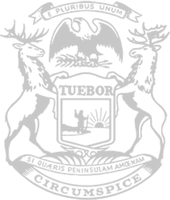 © 2009 - 2021 Michigan House Republicans. All Rights Reserved.
This site is protected by reCAPTCHA and the Google Privacy Policy and Terms of Service apply.