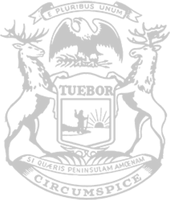 Rep. Whiteford announces launch of mental health hotline in Oakland County, U.P.
State Rep. Mary Whiteford, chair of the House Health and Human Services Budget Subcommittee, today announced the launch of the Michigan Crisis and Action Line, with the rollout beginning in Oakland County and the Upper Peninsula. Whiteford introduced the legislation that created the hotline and has overseen its development for years.
The Crisis and Action Hotline (MiCAL) is a 24-hour hotline connecting callers with the proper local mental health care professionals they need. Whiteford said navigating the state's mental health system can be difficult and wants to ensure everyone receives the care they need.
"As a registered nurse, I know all too well that individuals and families often do not know where to go for help during a mental health crisis," said Whiteford, of Casco Township. "This hotline ensures everyone will be informed about the proper place to receive the care they need."
Whiteford also said the hotline serves as an IT hub housing the newly developed inpatient psychiatric bed registry, providing an up-to-date status of every psychiatric hospital bed in the state.
"I've heard stories from countless families who have been held up in emergency rooms because no psychiatric beds are available," Whiteford said. "It can take hours to days to find an appropriate place to care for a person in need. The psychiatric bed registry will help combat these delays."
The extent of services available through MiCAL makes Michigan the most comprehensive hot line in the entire country, and the first of its kind.
The hotline can be reached at 1-844-44-MICAL (64225). Whiteford said the hotline will launch throughout the rest of the state over the next year.
To learn more about the hotline, visit the MiCAL website.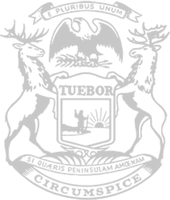 © 2009 - 2021 Michigan House Republicans. All Rights Reserved.
This site is protected by reCAPTCHA and the Google Privacy Policy and Terms of Service apply.