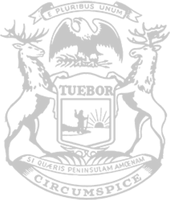 Rep. Whiteford: A safe, full reopening of the economy is needed to help Michiganders and protect public services
Rep. Mary Whiteford today said that while federal funding has helped balance the state budget, a safely and fully reopened Michigan economy is needed to protect essential services in the months ahead.

Whiteford – a member of the House Appropriations Committee — made her comments after this week's Consensus Revenue Estimating Conference, which brings together state economists to forecast the economy and revenue projections upon which the state budget is built.

The outlook is better than previously forecast for upcoming fiscal year that begins in October – but Whiteford said this is a one-time revenue situation artificially inflated by the federal government's COVID-19 relief package, which has provided direct assistance and boosted tax collections beyond previous expectations.

The state, Michigan's local governments, residents and job providers have received about $43 billion overall in federal COVID-19 relief funds – including stimulus checks, paycheck protection programs, unemployment benefit boosts, assistance for governments, and other programs. The Consensus Revenue Estimating Conference projects a shortfall of more than $1 billion for Fiscal Year 2022 when the impact of that assistance ends.

"I truly appreciate how President Trump and Congress have worked to help the people of Michigan and the state cope with the financial fallout of COVID-19," Whiteford said. "But this federal assistance was only meant as a temporary solution while states work to find their financial footing. There's only one way to do that – it's time to empower more job providers to safely reopen.

"Michiganders are resilient and hardworking," Whiteford said. "We are making it through a very difficult time. We must take the next steps so more people can safely provide for their families – working together to continue reopening Michigan safely."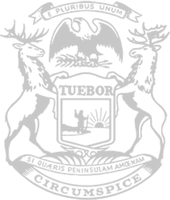 © 2009 - 2021 Michigan House Republicans. All Rights Reserved.
This site is protected by reCAPTCHA and the Google Privacy Policy and Terms of Service apply.