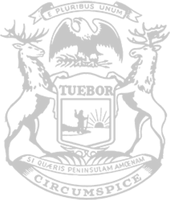 Rep. Wentworth: Clare water line replacement project to move forward
RELEASE
|
September 23, 2020
Michigan House approves FY 21 budget plan
Rep. Jason Wentworth today announced a new state budget approved by the Michigan House that includes $2.5 million in critical funding for the city of Clare to move forward with a water line replacement project.
In September 2019, state officials found elevated lead and copper levels in the water supply of two businesses in downtown Clare in a regular water assessment. Officials still deemed the water safe to drink, but the city has been taking extra precautions to keep residents safe, proactively developing a plan to replace the lead pipes in question.
Wentworth played a pivotal role in ensuring resources for the project were secured in the budget plan for the fiscal year that begins Oct. 1.
"Over the past year, the city of Clare has been on alert after its water supply was found to have elevated levels of lead in two separate locations. The City of Clare and local officials have worked diligently to develop a plan to replace the lead pipes to ensure Clare residents have the peace of mind that comes with clean, safe drinking water. I'm pleased to announce we were able to secure enough resources for this proactive water line replacement project to move forward."
Wentworth said the budget plan also protects support for K-12 schools, local communities and other shared priorities of Michiganders – despite the impacted of COVID-19 and economic shutdowns have had on the state economy.
Other highlights for the budget year beginning Oct. 1 include:
Education: The per-student foundation allowance for K-12 schools remains unchanged, but schools will receive an additional one-time payment equal to roughly $65 per student. Due to an increase in commitment to the school aid fund, it will surpass $15.5 billion, which is a record-high investment.
Public Health: The Legislature's efforts to fight COVID-19 continue, including $20 million to provide personal protective equipment (PPE) in skilled nursing facilities. The budget also includes resources supporting mental health, children with autism, and cleanup of PFAS and other pollutants threatening water systems.
Public Safety: Additional Michigan State Police troopers will be trained, and local-level road patrols are supported.
Local Services: The budget plan fully protects revenue sharing payments made to cities, townships and counties – helping fund the essential local services residents across Michigan rely on every day. A total of $500,000 has been allocated to help ongoing restoration efforts for Arenac County residents hurt by flooding and dam failures.
Smart Planning: The budget does not grow state government, returning about $35 million to the state's budget stabilization fund to better prepare for potential financial challenges ahead.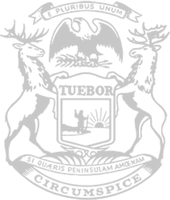 © 2009 - 2021 Michigan House Republicans. All Rights Reserved.
This site is protected by reCAPTCHA and the Google Privacy Policy and Terms of Service apply.