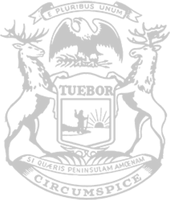 Rep. Wendzel votes for Republican plan giving motorists a 27-cent per gallon break at the gas pump
Rep. Pauline Wendzel and the Michigan House today approved a cost-saving plan for motorists that would suspend payment of the state's 27-cent per gallon gas and diesel fuel tax for six months.
"Washington's war on domestic energy production coupled with the turmoil in Europe have caused gas prices to hit record-high prices," Rep. Wendzel said.  "Every Michigander is struggling with the price of fuel, inflation which is at a 40-year high, and bare shelves.  The people of our state need help, and rather than writing a letter asking someone else to handle the problem like the governor did, my colleagues and I are leading and providing actual relief." 
The gas tax pause would remove Michigan's 27 cents per gallon fuel tax for the next six months — until the end of the state's current fiscal year. Michigan drivers would save an estimated $750 million over that time combined, which is significantly more than they would save from a pause in the smaller federal fuel tax.
Rep. Wendzel, the former vice-chair of the House Energy Committee, said the escalating gas prices underscore the need for the United States to pursue energy independence. She also voted today in support of a resolution calling on Gov. Whitmer and Attorney General Dana Nessel to stop their efforts to shut down Line 5, which transports propane and other fuel on which Michiganders depend.
The resolution was adopted by the Michigan House, and House Bill 5570 advanced to the Michigan Senate for further consideration.
Rep. Wendzel also recently voted in support of a plan that would save the average Michigan family of four about $1,200 per year.
"Michigan's budget has grown from about $56 billion in 2018 to a proposed budget of $74 billion this year," Rep. Wendzel said. "While Michiganders are struggling, it's immoral for the state to claim it can't afford to give residents a break and put more money back in their pockets.  The people of Southwest Michigan work hard for their money and deserve a voice in Lansing who will work just as hard to help them keep more of it.  I won't stop fighting to deliver relief to Michigan families."
###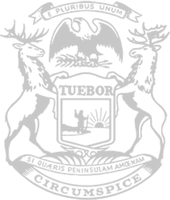 © 2009 - 2023 Michigan House Republicans. All Rights Reserved.
This site is protected by reCAPTCHA and the Google Privacy Policy and Terms of Service apply.