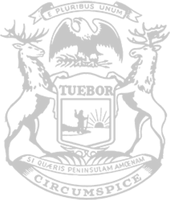 Rep Wendzel Op-Ed: Start of the 101st Legislative Session
As this year finally comes to an end, I want to highlight some of the last session's most significant accomplishments and take a brief look at the upcoming term.
When I first ran in 2018, car insurance reform was the number one issue I heard from people at their doors. The cost was too high, and it was crushing the budgets of Southwest Michigan families. Since the reforms passed, Michigan drivers finally have a choice, and the MCCA fee has fallen for the second consecutive year. A fee that was widely expected to continue growing has been slashed from $220 per vehicle per year to now only $86. This is a huge win that proves our reforms worked.
The most important issue that I have personally worked on was criminal justice reforms.  This term alone, my colleagues and I have reformed our civil asset forfeiture laws; we've joined 46 other states by raising the age of juvenile prosecution from 17 years old to 18; and most importantly, we set the gold standard in terms of reforming our expungement policy.  Thanks to these reforms, hundreds of thousands of Michigan residents with low-level offenses now have an opportunity for new and better career, housing, and educational opportunities. I'm incredibly proud to have played a part in leading these reforms the last two years, and I look forward to continuing this bipartisan work in the upcoming term.
As the 101st Legislature is set to begin, the most important issue we have to tackle will be helping our small businesses and communities recover from this pandemic.  While the package we passed at the end of the 100th Legislature will help, the best stimulus would be giving small businesses a fighting chance by allowing them to open and operate within the safety guidelines.
There's a lot of work that needs to be done in 2021, and I'm excited to continue serving our community in the 101st Legislature.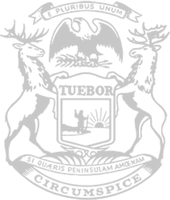 © 2009 - 2021 Michigan House Republicans. All Rights Reserved.
This site is protected by reCAPTCHA and the Google Privacy Policy and Terms of Service apply.