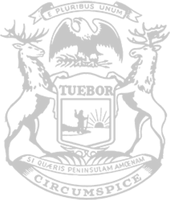 Rep. Wendzel Op-Ed: More Savings
For decades, Lansing has tried and failed to reform our broken auto-insurance system. As I ran for my first term in office, this was the number one issue I heard about from the people of our community.  After months of negotiations, the Legislature and the Governor passed a historic bipartisan auto-insurance reform law that has already benefited every Michigan driver. When the bill was initially passed, people were rightfully skeptical about receiving the benefits that were promised by supporters of reform.  After decades, was this something that was finally going to happen? 
Last year, the Michigan Catastrophic Claims Association slashed their annual fee by 55%. Before insurance reform passed, you could certainly count on seeing your insurance rates and this fee go up every single year.  As the reforms are entering their second year, Michigan drivers will see yet another reduction in the MCCA fee.  This time, it's falling to just $86- the lowest it's been since 2003.  So far, under the bipartisan reforms passed, the MCCA fee has fallen by a total of 61%.  A huge savings for drivers who continue to choose unlimited lifetime medical coverage.
The new auto insurance law is continuing to pay dividends to drivers across our state.  From once having the highest rates in the nation, Michigan is now starting to be more competitive with our neighboring states. When I first ran for office, the number one issue I heard about from people in our community was the need to reform our broken auto-insurance system. I'm proud to have delivered on a promise I made to Southwest Michigan residents, and I will continue looking for ways to make our reforms even better and bring even more savings to residents of our community.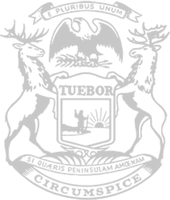 © 2009 - 2021 Michigan House Republicans. All Rights Reserved.
This site is protected by reCAPTCHA and the Google Privacy Policy and Terms of Service apply.