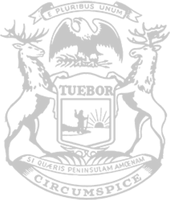 Rep. Wendzel: Michigan House approves historic investment to protect drinking water, improve roads and other critical infrastructure
State Rep. Pauline Wendzel today approved a historic plan to protect drinking water, fix roads, upgrade parks and make other important improvements to state and local infrastructure.
The $4.8 billion overall plan also continues COVID-19 relief and a stabilization of the state's unemployment benefits trust fund to strengthen communities and help Southwest Michigan residents.
"Washington swiped their credit card and has provided billions of dollars to the states at the expense of taking on significantly more debt for our kids and grandkids," Rep. Wendzel said.  "As a state legislator, it's my responsibility to use these resources in a way that will sure up the foundation of our communities for decades to come.  The plan we passed today makes strategic investments that will improve our state without growing government dependency or creating new long-term programs."
Senate Bill 565 and House Bill 5525 include more than $4.2 billion in federal resources and nearly $600 million in state resources. Highlights include:
Safe, clean drinking water: A nearly $2 billion investment will help provide safe drinking water and "clean water" grants in Michigan communities – combatting PFAS, replacing lead pipes in Benton Harbor and other communities.  It also includes funding to improve sewer systems and establishes "healthy hydration" centers in local schools.
Road and bridge repairs: More than $380 million will assist state and local projects across the state and Southwest Michigan. Additional resources will support airports and other transportation projects.
Parks and recreation: A $250 million investment will improve state parks and an additional $200 million will benefit new local parks projects.
Technology and energy: A $250 million investment will boost access to broadband internet needed for work, school and everyday life in rural communities like Southwest Michigan. A $25 million investment will make low-carbon, lower-cost energy options like natural gas more widely available.
Community support and development: Local communities would receive $322 million in COVID relief and $46 million to protect against falling revenue that impacts critical local services. More support would be provided for affordable housing, along with mortgage and rent assistance.
The new plan also beefs up resources to fight fraud and improve customer service at the UIA without asking local small businesses to pay more into the system.
"Southwest Michigan small businesses and the families that depend on them for jobs are struggling with record-high inflation, high gas prices, and the lingering effects of economic shutdown orders," Rep. Wendzel said. "Small businesses can't afford to pay more into the system the department mismanaged, and our plan will help ensure they don't have to."
###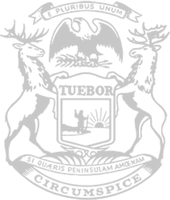 © 2009 - 2023 Michigan House Republicans. All Rights Reserved.
This site is protected by reCAPTCHA and the Google Privacy Policy and Terms of Service apply.