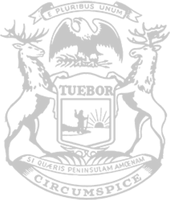 Rep. Wendzel legislation moving through committees
RELEASE
|
February 16, 2022
LANSING, MI – State Rep. Pauline Wendzel has introduced legislation to clarify Michigan law regarding non-lethal self-defense options.
Rep. Wendzel's bill, House Bill 5694, modifies the definition of "self-defense spray or foam device" to include a device capable of carrying, and ejecting, releasing, or emitting pepper spray – including through a cartridge or projectile.  Currently, the cartridge or projectile portion which this bill seeks to add is not allowed under Michigan law.  
"Like most good legislation, this bill idea came to me from a constituent," Rep. Wendzel said.  "A CPL instructor had a number of clients who weren't comfortable carrying a firearm and were looking for alternative ways and products to defend themselves.  He found a product that he wanted to recommend, but after consulting with an attorney, found out that under our current laws, a person defending themselves could find themselves on the end of a frivolous lawsuit."
House Bill 5694 doesn't amend the mixture or components of what goes into pepper spray. It simply cleans up a grey area of state law to allow for a new way to dispense or use what is already legal for Michigan residents.
"To me, the 2nd Amendment is clear. You have a right to defend yourself and your family," Rep. Wendzel said.  "Under my legislation, I'm making it crystal clear that Michiganders can defend themselves in a wide variety of ways. By expanding non-lethal self-defense options, more residents will have access to devices they're comfortable using."
The legislation was brought before the House Judiciary Committee where it remains for further consideration.
Additionally, The Michigan Senate Elections Committee advanced Rep. Wendzel's election integrity legislation to the Senate Floor with a unanimous 4-0 vote.
The legislation already passed the House with bipartisan support and is a reintroduction from last term.  The bill will make it a felony for an individual to knowingly submit an absentee voter application using another person's name or personal identification information.  Under the proposed package, it will also be a felony to complete applications with the intent to receive multiple ballots.
"An individual's vote is one of the most powerful tools a citizen has in a vibrant democracy," Rep. Wendzel said. "The integrity of our elections shouldn't be partisan, and I look forward to continue working with our local clerks on how to make the process even better and more secure, so every person feels confident their voice is heard."
Before serving Southwest Michigan as a state representative, Pauline Wendzel served her community as the Assistant Deputy Clerk of Bainbridge Township.
###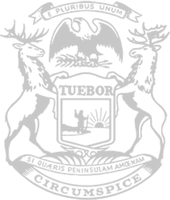 © 2009 - 2023 Michigan House Republicans. All Rights Reserved.
This site is protected by reCAPTCHA and the Google Privacy Policy and Terms of Service apply.