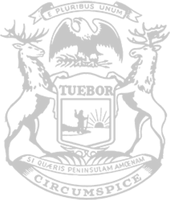 Rep. Wendzel leads committee hearing exploring COVID-related challenges faced by Michigan's hospitality industry
RELEASE
|
September 15, 2021
Rep. Pauline Wendzel today led a joint hearing in the Michigan Legislature exploring the unique challenges faced by the state's hospitality industry during the COVID-19 pandemic.
"While some segments of Michigan's economy are bouncing back from the pandemic, the hospitality industry is still struggling due to unique challenges," said Wendzel, of Bainbridge Township. "Today's hearing is an important step to raise awareness about these challenges and to continue work on possible solutions to help families, job providers, and communities across Michigan."
Wendzel this week was appointed chair of the House Commerce and Tourism Committee. Her committee met jointly today with the Senate Economic and Small Business Development Committee to hear from industry representatives.
The Michigan Restaurant and Lodging Association reports 3,000 restaurants in the state have permanently closed, hammered by the COVID virus and economic shutdown orders. Restaurant sales are down 57 percent, the hospitality industry lost 229,400 jobs, and hotel revenue decreased by $1.1 billion. Surveys show fewer adults plan to eat in restaurants, and fewer are taking long trips.
Even with COVID restrictions lifted, the industry is struggling to attract workers. About 80 percent of operators reported close early or for portions of the day as a direct result of inadequate staffing levels. That's despite 95 percent of operators raising wages during 2021 – half of them by more than 10 percent.
The Michigan Association of Fairs and Exhibitions noted fairs across the state have suffered dramatic revenue losses – if the events were able to be held at all.
"Unlike some businesses, if a restaurant, hotel, or carnival operator misses out on a customer, they can't make up that revenue at a later time. Once it's gone, it's gone," Wendzel said. "These small businesses are the heart and soul of our communities and provide a livelihood for hardworking Michiganders across our state. I will do everything I can to help our small businesses, their workers, and their families in this time of need."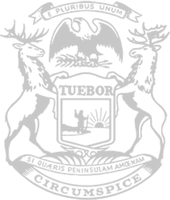 © 2009 - 2022 Michigan House Republicans. All Rights Reserved.
This site is protected by reCAPTCHA and the Google Privacy Policy and Terms of Service apply.