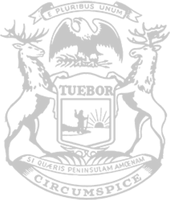 Rep. Wendzel helping Michigan's professional license holders
State Rep. Pauline Wendzel today testified on behalf of her plan that will reimburse job providers and individuals who paid business license fees while shut down during the COVID-19 pandemic.
The measures would allow a wide variety of occupations to seek prorated fee reimbursements if a business was closed because of a state mandate and suffered a financial loss in 2020. Reimbursements could be sought for healthcare licenses, skilled trade licenses, food service and liquor licenses, and numerous other occupational licenses.
"Michigan residents pay the state fees to hold their licenses so they can earn a living," Rep. Wendzel said.  "I fundamentally have a problem with the government forcing you to pay for something the same government says you can't use.  It's wrong, and this legislation corrects that. It's a small but significant step toward helping small businesses and Michigan's professional license holders."
Rep. Wendzel's legislative package also has gained support from the Southwest Michigan Regional Chamber of Commerce and the Michigan Licensed Beverage Association.
"We greatly appreciate Rep. Wendzel for spearheading this bill package and for infusing some fairness back into how our state government treats its business community," said Arthur Havlicek, President & CEO of the Southwest Michigan Regional Chamber. "License holders should not be forced to pay fees on services the government prohibited them from providing and our Chamber will remain vocal advocates of this legislation until the businesses it seeks to assist are made whole."
"The Michigan Licensed Beverage Association applauds Rep. Wendzel for taking the initiative and working with us to help get some relief to our state's struggling bars and restaurants," said Scott Ellis, Executive Director of the MLBA, which represents around 2,000 bars and restaurants in Michigan. "The majority of bars and restaurants were closed for a good portion of last year and were unable to take advantage of the license fees they paid last year. And at the time it was introduced, nobody had any idea how long this pandemic was going to last or how badly the hospitality industry was going to be crushed. Our bars and restaurants need all the help they can get moving forward as the economy and society slowly shifts back to normal."
Reimbursements would be prorated – for example, if a business was shut down for three months or 25 percent of the year, the license holder could seek reimbursement of 25 percent of the associated fee. A license holder paying $120 for an annual license in this example would instead be required to pay $90. The other $30 – if already paid – would be reimbursed through a credit when renewing their license for 2021.
Rep. Wendzel's legislation – House Bill 4557 – deals specifically with liquor license fee reimbursements. Other members on Rep. Wendzel's package and their bills include:
Rep. Annette Glenn – public health licenses;
Rep. Andrew Fink – occupational licenses;
Rep. Beth Griffin – skilled trade licenses; and
Rep. John Roth – food establishment fees.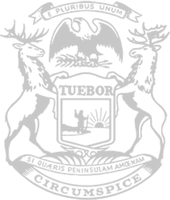 © 2009 - 2022 Michigan House Republicans. All Rights Reserved.
This site is protected by reCAPTCHA and the Google Privacy Policy and Terms of Service apply.