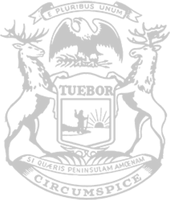 Rep. Wendzel: Governor must improve Michigan's COVID vaccination effort
Rep. Pauline Wendzel today said the Whitmer administration's rollout of COVID-19 vaccine in Michigan is broken and must be fixed.
"It's been disappointing – and that's an understatement," Wendzel said. "The rollout has been too slow. The Whitmer administration's overpromising of vaccine supply has sparked a demand that hospitals and health agencies cannot possibly keep pace with – because they aren't getting the vaccine as quickly as promised. The distribution system must be fixed, and fixed immediately – because lives are literally at stake."
Last week, administrators with the Michigan Department of Health and Human Services blamed delays in administering the vaccine on the holidays and health-care workers being on vacation. The Whitmer administration has blamed the federal government for rollout problems. Wendzel noted that other states faced the same challenges and circumstances nationwide, but Michigan is still ranked in the bottom 10 states for vaccine distribution per 100,000.
The rollout plan MDHHS has put forward is too confusing and does not provide concise and clear information, Wendzel said. MDHHS has not provided a central database for hospitals to access to seek out other independent health-care workers to vaccinate.
"The governor keeps trying to point blame elsewhere rather than trying to solve the problems that health departments – and the people of Michigan – need fixed," Wendzel said. "We don't need excuses. We need results."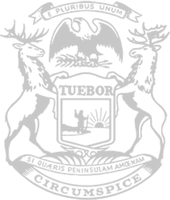 © 2009 - 2021 Michigan House Republicans. All Rights Reserved.
This site is protected by reCAPTCHA and the Google Privacy Policy and Terms of Service apply.