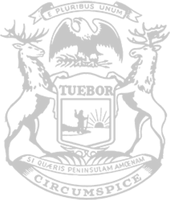 Rep. Wendzel delivers for Southwest Michigan small businesses in final session hours of 2021
RELEASE
|
December 15, 2021
In the Michigan Legislature's final session hours of 2021, State Rep. Pauline Wendzel delivered on a major policy initiative by securing approval of a dynamic funding plan to help Southwest Michigan small businesses.
Rep. Wendzel and the Legislature approved Senate Bill 85, which includes $409 million in relief for Michigan businesses afflicted by the COVID-19 pandemic based on already paid property taxes, unemployment insurance taxes, and license and inspection fees. Similar funding previously had been vetoed by Gov. Whitmer in March of this year. After Governor Whitmer's veto, Rep. Wendzel and several colleagues got to work immediately and introduced House Bills 4557-4561, which sought to reimburse Michigan's professional license holders for fees they were forced to pay the state while they were shut down during the COVID pandemic.
The legislation approved this week builds on Rep. Wendzel's plan.
"It was fundamentally wrong how the government treated small businesses during the pandemic," Rep. Wendzel said.  "They pay property taxes on their buildings and license fees to be allowed to operate — but the government didn't allow those same residents and job creators to earn a living for a large part of the pandemic.  I fundamentally have a problem with the government forcing you to pay for something the same government says you can't use.  It's wrong, and after almost a year of fighting for Southwest Michigan small businesses, I'm proud we've finally come to an agreement to make this right and support our local job creators."
As Chair of the Commerce and Tourism Committee, Rep. Wendzel will continue listening to and fighting for Southwest Michigan small businesses as the Legislature advances policies that help local job creators thrive and make Michigan competitive with our surrounding Midwest states.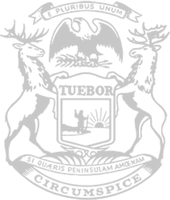 © 2009 - 2022 Michigan House Republicans. All Rights Reserved.
This site is protected by reCAPTCHA and the Google Privacy Policy and Terms of Service apply.