Rep. Wendzel announces energy task force appointment
LANSING, MI – State Rep. Pauline Wendzel announced she has been appointed to a new House Energy Reliability, Resilience, and Accountability Task Force (ERRA) by Speaker Joe Tate. Rep. Wendzel is one of just two Republicans on the nine-member committee.  The purpose of this task force is to examine the issues related to power outages across the state due to extreme weather events, and to then create substantial solutions to benefits ratepayers.
"Michigan's success is based on the power of free markets, American innovation, and the pursuit of economic growth. As a member of a fourth-generation farming family, I know firsthand the innovation and grit Michiganders must embody as we fight for stronger businesses, fewer regulations, and a more sustainable future," Rep. Wendzel said. "Embracing multiple sources, like natural gas, nuclear power, propane, wind, and solar enhances our energy security and resilience by always providing electricity, even if one generation source is unavailable due to weather conditions. We should not put all our energy eggs in one basket."
As the Republican leader of the House Energy, Communications and Technology Committee, Rep. Wendzel's priority for this task force is to ensure Michigan moves toward a future that diversifies our state's energy portfolio and embraces a commonsense, all-of-the-above approach.
"A diversified energy portfolio, complemented by a modern grid, is the key to supporting Michigan's communities. A healthy economy and a healthy environment are not mutually exclusive," Rep. Wendzel said.
The scheduled meetings of the House Energy Reliability, Resilience, & Accountability Task Force will follow the Open Meetings Act and allow input from any interested attendee. The task force meetings will take place between May and September 2023. After the task force meetings conclude, it will create a report on its activities, findings, and recommendations.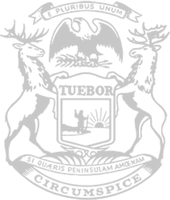 © 2009 - 2023 Michigan House Republicans. All Rights Reserved.
This site is protected by reCAPTCHA and the Google Privacy Policy and Terms of Service apply.