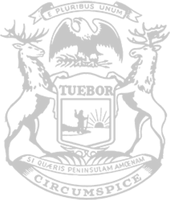 Rep. Webber: State budget protects schools, local public services and taxpayers despite challenges of COVID-19
RELEASE
|
September 23, 2020
State Rep. Michael Webber, of Rochester Hills, today announced a new state budget approved by the Michigan House that protects support for K-12 schools, local communities and other shared top priorities of Oakland County families.
Despite the impact COVID-19 and economic shutdowns have had on the state economy, Webber noted the plan for the fiscal year that begins Oct. 1 once again balances the budget. The budget does not grow state government, returning about $35 million to the state's budget stabilization fund.
"This year has been filled with many challenges for our state and local communities, but it has also given us a chance to reflect on the priorities that matter most to us," Webber said. "Balancing the state budget has always been easier said than done, but doing so in the midst of a pandemic was especially difficult. Despite facing financial stress due to COVID-19, we were able to build a balanced budget that protects and maintains investments in shared priorities such as education, public health and safety, and the essential local services Oakland County families rely on every day."
The per-student foundation allowance for K-12 schools remains unchanged, but schools will receive an additional one-time payment equal to roughly $65 per student increase, along with other changes to increase the commitment to Michigan's school aid fund. The school aid fund will surpass $15.5 billion.
The budget plan fully protects revenue sharing payments made to cities, townships and counties – helping fund the essential local services residents across Michigan rely on like public safety, road repairs, and our quality of life.
Other highlights for the budget year beginning Oct. 1 include:
Public Safety: The plan also includes more than $4 million in training courses that focus on de-escalation techniques for police officers, dispatchers and other law enforcement personnel. More than $47 million has been allocated for forensic science, with a portion of funds going toward reducing the backlog in processing sexual assault kits that assist in the prosecution of sexual assault cases. 
Road funding: The Legislature continues to follow through on the plan approved in 2015 to add significantly more money to road repairs. The overall state transportation budget exceeds $5 billion for this fiscal year, despite the financial pressures from COVID-19. The 2015 plan remains intact to help ensure better roads moving forward, and that must be taken into account before asking for even more money during these challenging times.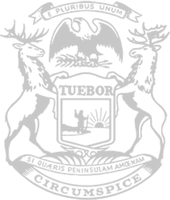 © 2009 - 2022 Michigan House Republicans. All Rights Reserved.
This site is protected by reCAPTCHA and the Google Privacy Policy and Terms of Service apply.