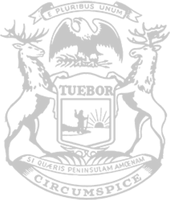 Rep. Webber: Plans permitting outdoor social drinking zones, cocktails to-go approved by House panel
Bipartisan measures to allow local businesses to adapt to COVID-19 times
The House Regulatory Reform Committee today gave a stamp of approval to two separate plans spearheaded by Rep. Michael Webber (R-Rochester Hills) and Rep. Sarah Anthony (D-Lansing) giving Michigan bars and restaurants a new source of economic support in a time when they need it most.

The bipartisan measures, each passed by the committee unanimously, would allow local municipalities to establish designated drinking areas where people can purchase and enjoy on-the-go alcoholic beverages. In areas where the "social districts" are in place, people of legal drinking age can walk around in public drinking alcoholic beverages as long as they remain within the boundaries of the district. Under the bills, Michigan bars and restaurants would also be given the ability to sell cocktails to-go or for delivery, similar to beer growlers.

Webber said social districts, if permitted, would give bars and restaurants another tool to help make up for the financial losses suffered during the ongoing COVID-19 health crisis, and also balance the need for customers to practice social distancing.

"Local businesses across Michigan are hurting," said Webber, who chairs the House Regulatory Reform Committee. "While it's encouraging to see the governor allow bars and restaurants to open at 50 percent capacity on June 8, many worry that restriction will not help pull these establishments out of the economic hole the COVID-19 pandemic forced them into. This bipartisan legislation will allow these establishments to adapt to the difficult times we find ourselves in and give them the financial boost they need. Social districts and on-the-go alcoholic beverages will help attract people to their local downtowns and promote social distancing at the same time."

Under the legislation, local governments would be given the sole authority to permit and revoke social districts. Beverages sold to-go would be required to be in qualified containers that are consistent with the rules for filling beer growlers. Webber said the city of Toledo already has a social district Michigan residents are crossing the state border to access.

"Social drinking districts are not a new concept, and they have been proven to be effective in other states – even prior to COVID-19," Webber said. "As Michigan bars and restaurants open back up, they're going to have to adapt to a new environment created by COVID-19. This is a common-sense solution worth exploring and it could prove very beneficial to the local establishments serving our communities."

House Bills 5781 and 5811 now move to the House Ways and Means Committee for further consideration.
###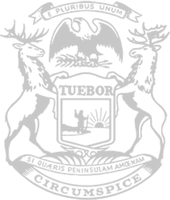 © 2009 - 2022 Michigan House Republicans. All Rights Reserved.
This site is protected by reCAPTCHA and the Google Privacy Policy and Terms of Service apply.