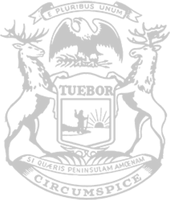 Rep. Webber: Michigan's state of emergency extended to ensure health, safety of Oakland County families
Lawmaker: Michigan House votes to extend emergency through April 30
In an effort to keep Michigan families healthy and safe and ensure the state continues its response to COVID-19, state Rep. Michael Webber, of Rochester Hills, today supported a measure continuing the state of emergency and the governor's emergency powers through April 30th – a period that could later be extended if circumstances surrounding the coronavirus outbreak persist.

"Saving lives and keeping Oakland County families and residents across Michigan healthy is my top priority, which is why I did not hesitate to support an extension to the state of emergency," Webber said. "The legislature has an important role to play during this crisis. In addition to voting to support funding for our COVID-19 state response, we must also work directly with the governor to partner in making decisions moving forward. People are concerned about COVID-19. However, they remain hopeful that we can return to normal at some point soon."

Webber said the state of emergency extension approved by the Michigan House is a balanced, common-sense approach that falls in line with federal Centers for Disease Control and Prevention guidelines.

"The Legislature shares a common goal with the governor – stopping the spread of coronavirus and helping Michigan families during this public health crisis," Webber said. "However, the best option we have to combat COVID-19 is by extending the state of emergency in shorter increments of time to remain flexible and responsive to the serious challenges we have before us. We can reassess the situation in a few weeks and extend the emergency further if data dictates that is necessary."
###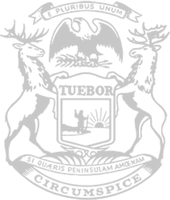 © 2009 - 2022 Michigan House Republicans. All Rights Reserved.
This site is protected by reCAPTCHA and the Google Privacy Policy and Terms of Service apply.