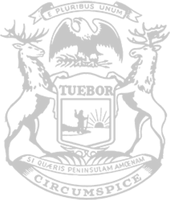 Rep. Webber: House advances emergency funding to combat coronavirus
State Rep. Michael Webber this week voted in favor of an emergency budget plan to combat the spread of coronavirus in Michigan, restore support for tourism, and promote job growth.

The budget measures go beyond funding restorations to address evolving challenges such as coronavirus in Michigan. A total of $25 million will assist in virus monitoring, testing, infection control, and continuation of critical state government functions.

"With two confirmed cases statewide, the coronavirus has officially made its way into Michigan," Webber said. "This is no longer a matter on how best to prepare for it, but how to address the epidemic head on. This emergency funding, paired with the governor's state of emergency response will help ensure we have access to crucial resources to better combat the spread of the virus."

The emergency budget measures overwhelmingly approved by the House partially restore funding Gov. Gretchen Whitmer vetoed for Pure Michigan and Going PRO. Both programs were cut as the new budget year began Oct. 1.

Pure Michigan – the advertising campaign used to promote Michigan travel and tourism – will receive $16 million. Going PRO – which provides training to enhance skills and talent of Michigan's workforce through completive grants to employers – will receive $15 million.

Oakland University will also get construction authorization for their South Foundation Hall project. Webber secured funding for the project in the Joint Capital Outlay fiscal budget in 2018.

"This is an important building project for the future of Oakland University and our region," said Webber. "Oakland University can now move forward with an exciting new project that will expand and update classrooms moving forward."

The budget plan now moves to the Senate for consideration.
###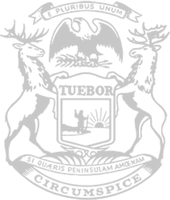 © 2009 - 2020 Michigan House Republicans. All Rights Reserved.
This site is protected by reCAPTCHA and the Google Privacy Policy and Terms of Service apply.