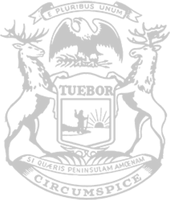 Rep. Webber drafts plan to permit outdoor drinking districts in Michigan
In a time when they need it most, Michigan bars and restaurants may get a new source of economic support under a measure introduced today by State Rep. Michael Webber, of Rochester Hills.

Webber's plan would allow local municipalities the option to establish designated drinking areas where people can purchase alcoholic beverages on the go. In areas where the "social districts" are in place, people of legal drinking age can walk around in public with an alcoholic beverage as long as they remain within the boundaries of the district.

Webber said social districts, if permitted, would give Michigan's hospitality industry another tool to help make up for the financial losses suffered during the ongoing COVID-19 health crisis, and also balance the need for customers to practice safe social distancing.

"We all know the toll the COVID-19 pandemic has taken on businesses across Michigan," said Webber, who chairs the House Regulatory Reform Committee. "As we quickly approach the summer months, we must explore opportunities that will provide some economic support to our local establishments fighting to keep their doors open. This legislation would give local governments another tool to help support bars and restaurants in their communities while making it easier for customers to follow social distancing guidelines."

Under the plan, local governments would be given the sole authority to permit and revoke social districts. Webber said Ohio has a similar law and the city of Toledo already has a successful social district Michigan residents are crossing the state border to access.

"Outdoor drinking districts are not a new concept, and they have been proven to be effective – even prior to COVID-19," Webber said. "As Michigan looks to slowly reopen various industries, this is a common-sense solution we need to explore. It could prove very beneficial to our local downtown areas."

House Bill 5781 was introduced with bipartisan co-sponsorship and referred to the House Regulatory Reform Committee for consideration.
###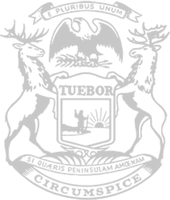 © 2009 - 2022 Michigan House Republicans. All Rights Reserved.
This site is protected by reCAPTCHA and the Google Privacy Policy and Terms of Service apply.