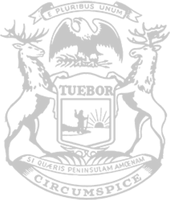 Rep. Wakeman's plan providing flexibility for local road repairs signed into law
RELEASE
|
September 18, 2020
Representative Rodney Wakeman's plan giving local government more flexibility to fund necessary road repairs was signed into law this week by Gov. Gretchen Whitmer.
Wakeman's measure hones in on the state's road funding formula by altering it from a one-size-must-fit-all method to one that gives communities a better opportunity to work on roadways in the worst shape, regardless of whether or not they are a primary or secondary road.
"There's no doubt Michigan's previous road funding formula helped contribute to our current roads dilemma, which we have been spinning our wheels trying to solve for decades," said Wakeman, of Saginaw Township. "It was never about how much money we were spending for road repairs, it was how smart we were spending it. Rather than focus on the roads in the worst shape, we had been operating under a formula that stipulates 75 percent of funds go to primary roads while 25 percent go to secondary roads. This method was not practical, was definitely not fiscally responsible, and has left many of our local roads in the worst shape ever."
The new law will help ensure the state no longer constrains counties with certain spending requirements, and will also provide local governments with more flexibility in deciding how to spend road repair money, while determining which roads get repaired.
"While it's important to address our busiest roads, the roads that are in most dire repair across Michigan are located from driveway to highway. This is a common-sense, cost-effective solution that will give local governments the tools they need prioritize roads that were previously forced on the back burner due to burdensome regulations. This will lead to much safer roads that we all rely on to go to work, get groceries, and take our kids to school and sports activities."
The law still maintains proper oversight, requiring local governments to submit their asset management plans to a commission, which includes road condition data, an outline of performance goals and risk of road failure analysis.
House Bill 4965 is now Public Act 152 of 2020.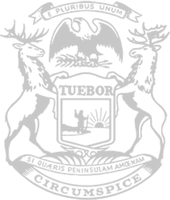 © 2009 - 2021 Michigan House Republicans. All Rights Reserved.
This site is protected by reCAPTCHA and the Google Privacy Policy and Terms of Service apply.