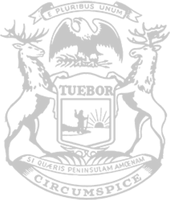 Rep. Wakeman takes action to allow simpler, easier-to-use gas cans in Michigan
Measure exempts locally made containers from federal regulation
State Rep. Rodney Wakeman this week voted to exempt gas cans made, sold and used in Michigan from federal regulations that many people say make the canisters more difficult to use.
The U.S. Environmental Protection Agency has required containers manufactured since 2009 to have a permeation barrier and spouts that close automatically – features that were meant to reduce evaporation, but instead have caused user frustration and an increase in spills.
"Anyone who has ever used one of the newer, EPA-mandated designs knows that those nozzles aren't helping the environment," said Wakeman, of Saginaw Township. "Too much gas is on the ground and not making it in your mower or snowblower."
Wakeman, a member of the House Commerce and Tourism Committee, voted for House Bill 4272, advancing it to the full House for consideration. If enacted, the measure would ensure gas cans manufactured, sold and used in Michigan would not be subject to interstate commerce laws, and therefore not subject to federal EPA regulations.
"The EPA's gas can requirements are a clear case of government regulation doing more harm than good," Wakeman said. "It's time for government to get out of the way and stop overcomplicating people's lives."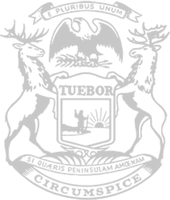 © 2009 - 2022 Michigan House Republicans. All Rights Reserved.
This site is protected by reCAPTCHA and the Google Privacy Policy and Terms of Service apply.