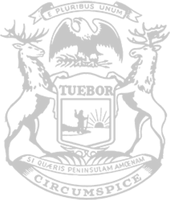 Rep. Wakeman: State budget protects schools, Pure Michigan and Saginaw County families
RELEASE
|
September 25, 2020
State Rep. Rodney Wakeman, of Saginaw Township, today announced a new state budget approved by the Michigan House on Wednesday that provides increased funding for K-12 schools, Pure Michigan and local communities and other shared top priorities of Saginaw County families.
Despite the impact COVID-19 and economic shutdowns have had on the state economy, Wakeman noted the plan for the fiscal year that begins Oct. 1 once again balances the budget. The budget does not grow state government and returns about $35 million to the state's Rainy Day Fund.
 "This bipartisan budget agreement protects and maintains investments in what matters most to Saginaw County families and taxpayers – including students and schools, workforce development initiatives, and local essential services our communities rely on every day," Wakeman said. "Our state has been through a lot of adversity over the past several months, but people's needs don't stop. This budget helps support those needs without increasing taxes or expanding state government."
The per-student foundation allowance for K-12 schools remains unchanged, but schools will receive an additional one-time payment equal to roughly $65 per student increase, along with other changes to increase the commitment to Michigan's school aid fund. The school aid fund will surpass $15.5 billion.
Other highlights for the budget year beginning Oct. 1 include:
Jobs: The Legislature successfully secured more than $28 million in funding for Going Pro, a vital economic development program that provides training to enhance skills and talent of Michigan's workforce through completive grants to employers.
Coronavirus Aid: Authorized funds for vital personal protective equipment for frontline workers.
Disaster relief: The Legislature approved $24 million for relief to communities impacted by flooding and dam failure.
Pure Michigan: Wakeman played a pivotal role in securing $15 million to support the Pure Michigan advertisement campaign, a vital program that boosts tourism in Saginaw County.
 The budget plan – contained in House Bill 5396 and Senate Bill 927 – advances to the governor for her consideration.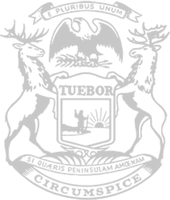 © 2009 - 2021 Michigan House Republicans. All Rights Reserved.
This site is protected by reCAPTCHA and the Google Privacy Policy and Terms of Service apply.